Early closures:
We will be closed to the public on June 25th for a Wine Club Member's Only Event.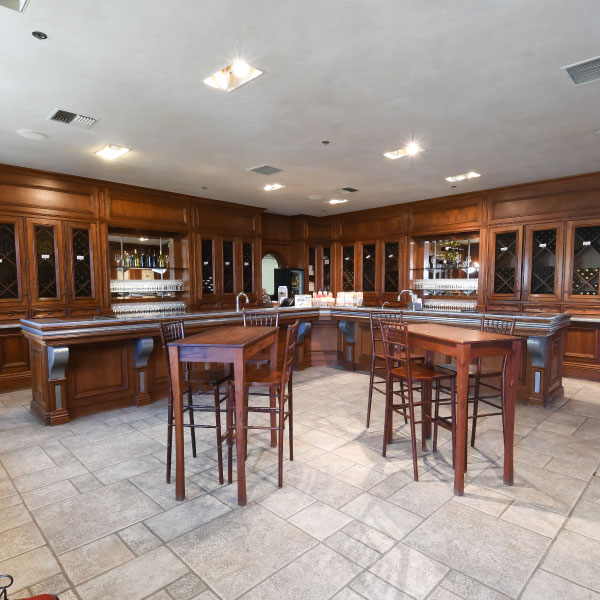 TASTINGS & HOURS
Tasting Room: Open 7 days a week from 10am-4pm.

Walk-In visitors are always welcome without a reservation - for small group sizes of 7 people or less.
PLEASE NOTE, CLOS LACHANCE IS A 21+ ONLY FACILITY. (This includes any individuals under the age of 21, including children in strollers)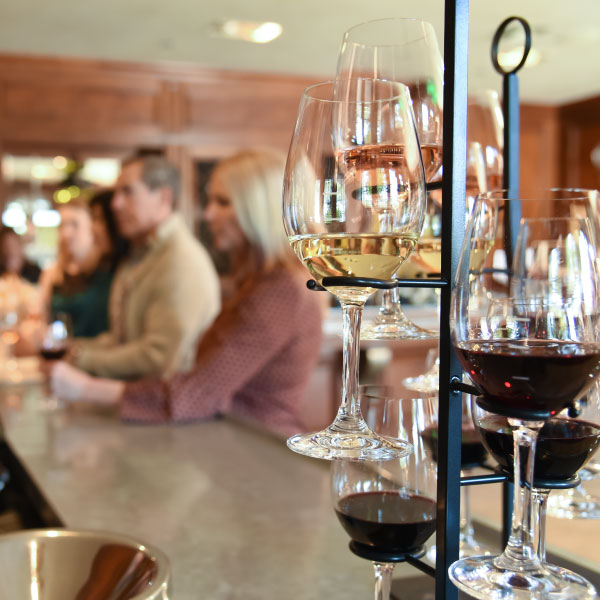 RESERVATIONS
Private Tasting Reservations - Booked for 8 or More People only
Non-Members: $25 per person plus 20% gratuity
Wine Club Members: $20 per person plus 20% gratuity after allotted number of "FREE Tastings" are included based on club level
Includes Table Reservations, as well as a Host assigned to the group (up to 1 hour max) to pour, tableside, a flight of 5 different wines.
---
Winery Tour & Tasting – Maximum Group Size, No More than 10 People
Non-Members: $35 per person
Wine Club Members: $30 per person or FREE (1 time per year)
Includes a hosted Walking Tour of the Winery Grounds, Vineyards, and Production Area along with a sampling of 5 wines (Barrel Tasting included). Table reservations are also included for picnicking afterwards.
---
Table Reservations – Required for Large Groups Visiting of 8 or More People
Non-Members: $10 per person
Wine Club Members: FREE - 1 table per membership/per visit (seats up to 10 people max)
No Winery Host assigned to Group or Table. Advance reservation guarantees seats for everyone during visit. Table(s) can be occupied until Winery closes – always refer to our listing of "Early Closure Days" (top of page) for pertinent business hours.
---
For groups wanting to visit of 8 or more people, please email admin@clos.com or call 408-686-1050 to find out available days/times for reservations.
Please allow 48 hours to answer all inquiries about group reservations. Reservations are taken Monday-Friday (no weekends) and a credit card number will be required to guarantee your spot. If you have to cancel, we ask that you please provide us NO LESS than 48 hours-notice to allot for availability again.
All open seating in our Mulberry Grove, as well as on our Lawn, and Patio Terrace is available on a first come first-serve basis.
Please Note… If you opt to visit us without proper Reservations, and find there are no accommodations for your group upon arrival, you could be refused service or asked to come back again on a different day/time.

WILL CALL
Clos LaChance continues to offer Will Call pick-up to allow guests to quickly pick up existing orders. Guests can stop by Monday-Sunday between 10am-3pm to pick up.

BISTRO CLOS
Bistro Clos Hours: Sat - Sun: 11-3:30pm
Chef Lou's bistro will be open for walk-up food purchases or you can bring your own picnic to enjoy. CLICK HERE to view our Bistro Clos menu.

FAQS
Is your facility handicap friendly?
Yes, our facility is completely handicap friendly!
Do you allow dogs on the grounds?
Dogs are allowed in the shade of the Mulberry Grove only.

Join our Newsletter and Text list by entering in your information below. You will be the first to hear about our upcoming events, special sales, contests and more!
Follow us on social media: Facebook, Instagram, Twitter