The Cellar Door Catering
Chef Lou Zulaica graduated from the California Culinary Academy in San Francisco and has over 20 years of culinary experience. Lou's career highlights include the French Restaurant Le Saison at the Fairmont Hotel, Chef de Cuisine for three years at CordeValle in San Martin, CA, and Chef and Owner of Stratta Grill & Café in San Jose, CA. Lou worked as the Executive Chef at The Golf Club at Boulder Ridge.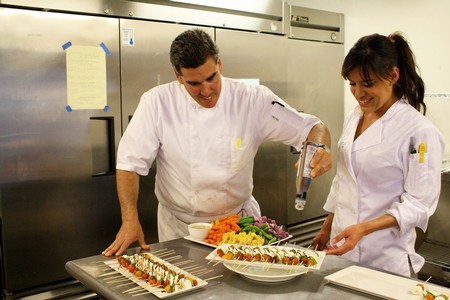 Chef Lou and his staff work diligently at The Cellar Door Catering to meet the highest standards of professional service and culinary excellence, striving to delight and satisfy clients with the most discerning of tastes and preferences.
Aiming to accomodate requests so that your event's culinary and service experience is everything you planned and dreamed it would be, we offer several menus that take into consideration all clients' differing desires and budgetary aims.
To see our buffet and plated menu options, please visit here.