Thank you for considering Clos LaChance Winery for your very special wedding day. Clos LaChance is located only 20 miles from the Silicon Valley; however, it feels a million miles away.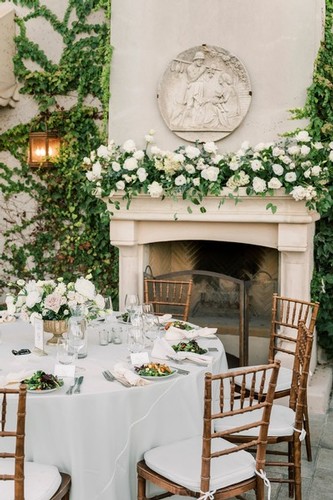 A true winery experience—imagine a walk down the aisle, outdoors on a lush green lawn, complete with spectacular views. 100 acres of growing vineyards and golden hillsides dotted with majestic green oak trees provide a stunning backdrop for ceremonies of all faiths. Cocktail hour is held in the festive Mulberry Grove, with guests mingling within an arm's reach of the vines. Dinner and Clos LaChance's hand-crafted wines are served on the Terrace, surrounded by views and beautiful gardens. Conclude the evening with dancing in the elegant Grand Salon, with family and friends. It is our goal to provide each couple with a beautiful and memorable beginning to their life together.
Wedding Slideshow
Photogallery rendered here.
---
Virtual Tour
CLICK HERE to virtually walk through the Clos LaChance property when set up for a wedding.
---
EVENT PRICING & POLICIES
We hope you will consider Clos LaChance the perfect place to hold your memorable event. For details regarding our amenities, policies and pricing, please fill out the below form or contact Kristin Murphy, 408.686.1050.
---