The Murphy Family
Bill Murphy
Founder & CEO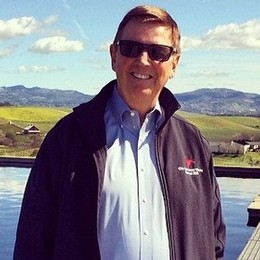 Bill Murphy is the CEO and co-founder of Clos LaChance Winery. He runs day-to day management operations in all aspects of the business. He retired in 2000 after 30 years in the high-tech business as Director of Internet Marketing at Hewlett-Packard. His passion for wine was invoked in his formative years after working part-time jobs at the local white-tablecloth restaurant in Lawrence, MA. A move to Northern California created the opportunity to make wine on a hobby level. Clos LaChance was born from this hobby "run amok," and Bill's true passion in life has been "unearthed"—to develop a successful family wine business. Throughout both his careers in technology and the wine industry, Bill has been very active in industry and non-profit advisory boards. He currently resides as Chairman of the Board of Visitors and Fellows at U.C. Davis' Department of Viticulture & Enology.
Brenda Murphy
Founder & President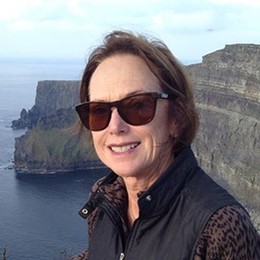 Brenda Murphy's maiden name (LaChance) was the inspiration for naming the family winery. Brenda graduated from Rivier College with a degree in education. After teaching for nearly 7 years, Brenda raised her two children, Cheryl and Kristin. She is now directing Clos LaChance's daily operations, including managing the staff, Human Resources, Compliance, Accounts Payable and Insurance. Brenda is also a gourmet cook, and contributes to the e-mail newsletter with recipes; each one paired carefully with Clos LaChance's wines. Brenda loves to showcase her namesake wines at local gourmet stores, talking food and wine with other enthusiasts.
Cheryl Murphy Durzy
CEO & Founder of Liberation distribution (Libdib.com)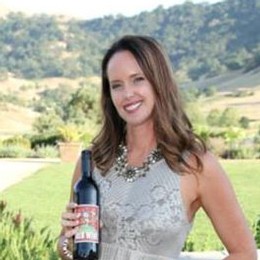 Cheryl Murphy Durzy is the Vice President of Sales and Marketing for Clos LaChance Winery. She has been working alongside her family for 15 years, having spent the early part of her career in high-tech public relations. Cheryl is responsible for Clos LaChance's sales throughout its wholesale channels. In addition, Cheryl manages marketing for the brand and the other business units She sits on several industry boards, including the California Sustainable Wine Association and Free the Grapes. She has taken courses and received certificates from the OIV Wine Marketing Program and the Court of Master Sommeliers. In December 2008, Cheryl took and passed with Merit the Advanced Certificate level of the Wine and Spirits Education Trust. She plans to take the Diploma level in the near future. Cheryl is the co-author of Parent Pairings, a book about pairing wines with the ups and downs of raising kids. Cheryl lives in the Willow Glen neighborhood of San Jose with her husband and two children.
Kristin Murphy
vice-president / hospitality & Events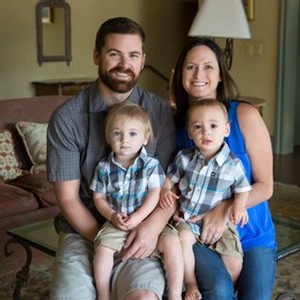 Kristin Murphy, Bill and Brenda's youngest daughter, built the highly successful Events business from scratch, hosting over 50 weddings annually since 2002. She also manages Clos LaChance's corporate events and the Direct Sales Channel, which includes the Wine Club, Internet and Tasting Room. Her customer service skills and attention to detail have been a considerable asset in managing these high-touch pieces of the Clos LaChance "empire." Kristin also enjoys spending time in the market calling on accounts and pouring wine at tastings. Kristin lives in Santa Cruz with her husband Steve (Clos LaChance's Assistant Winemaker) and her two children.