TONY J. LUERA

Director of Sales
Tony Luera is the Director of Sales for Clos LaChance. Tony has over 20 years in the beverage industry, most recently as the Director of Chains for Hope Family Wines. Prior to that, Tony spent several years with Purple Wine Company, Kendal Jackson and E&J Gallo. He also has extensive experience on the wholesale side of the 3-tier distribution system, giving him a greater knowledge on what it takes to make a brand successful. In his new capacity, Tony will be responsible for managing all Clos LaChance brands sold through distribution.
Michaelangelo kallman
California Sales Manager

Michaelangelo Kallman is the California Sales Manager. Michaelangelo (yes, he really does go by the whole first name) graduated from the University of Pacific with the hopes of a career in the business of sports. But he fell in love with wine while working for a local family restaurant for almost 10 years. He then spent the first 9 years in the industry working on the distributor side in the local market of the South Bay in California. Working for the California distributor, Wine Warehouse, Michaelangelo brings immeasurable experience to Clos LaChance Vineyards. Michaelangelo will now be responsible for promoting and selling Clos LaChance wines in all channels of the California market.
Jennifer Hildebrand
Senoir Sales & Marketing Manager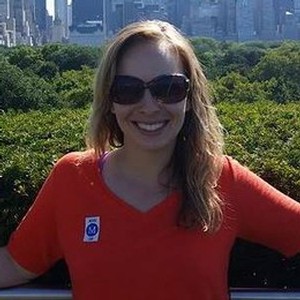 Jennifer Hildebrand is Clos LaChance's Senoir Sales and Marketing Manager. She joined the winery in June of 2010. She graduated Magna Cum Laude from San Jose State University with a Bachelor's Degree in Advertising and a minor in Graphic Design. She enjoys navigating the ever-evolving wine industry and the constant culmination of old world wine techniques with the new age technology. In her spare time, Jennifer enjoys spending time with her family, exploring the outdoors and of course, savoring a glass of Clos LaChance wine.
Roy Froom
Tasting Room Manager and Estate Sommelier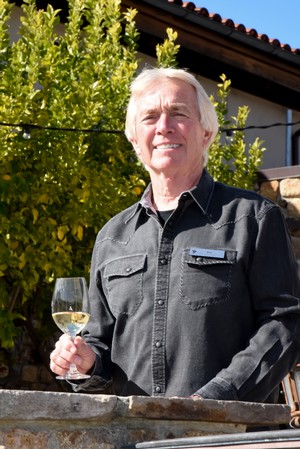 Roy Froom is the Tasting Room Manager and Estate Sommelier at Clos LaChance Winery. Roy holds a Bachelor of Science degree in Law Enforcement Administration from San Jose State University. Upon his return from active duty with the United States Marine Corps in 1970, Roy joined the Santa Clara County Sheriff's Office. During his thirty-one year career with the Sheriff's Office, Roy worked a variety of law enforcement assignments and was promoted to sergeant in 1979, lieutenant in 1985 and captain in 1988. While with the Sheriff's Office Roy attended the FBI National Academy, California's Law Enforcement Command College and obtained life-time teaching credential. He retired in 2002 and joined Clos LaChance Winery in March 2004. In September 2008, Roy is a Certified Specialist of Wine through the Society of Wine Education. He has also started his own wine education business "Time For Wine" and conducts private wine tasting and wine education training throughout Santa Clara County.
Marrie Del Rosario
Wine Club Manager
Marrie Del Rosario is the Wine Club Manager for Clos LaChance. A California native and wine lover, Marrie initially spent time at the winery as a Wine Club member. She joined the Clos LaChance team in October 2015, splitting her time between the office and working in the Tasting Room assisting Wine Club members. She's excited for her new career path and is eager to learn more about wine and the wine industry. Marrie lives with her family in Morgan Hill where she enjoys the outdoors, writing, and sipping on a robust Cabernet!
MATT PARTRIDGE
vINEYARD mANAGER
Matt grew up in Southern California and moved to San Luis Obispo for college where he graduated with a degree in Wine with concentration in Viticulture. His senior project involved planting a vineyard at his grandparent's house which started his passion for home vineyard management. After graduating, Matt started at Clos LaChance Wines and managed the home vineyard division for 6 years. In 2015, Matt branched off and started his own vineyard management company, Estate Vineyard Management (or EVM) until 2018 when Matt sold his company to Clos LaChance. We are thrilled to have Matt back as part of our team. Matt's love for wine started after visiting his relatives in Carrara Italy, where every family owns their own small vineyard and enjoys making wine year after year. He currently lives in Santa Cruz with his wife Gaby and son Gabriel.