Michaelangelo kallman
California Sales Manager

Michaelangelo Kallman is the California Sales Manager. Michaelangelo (yes, he really does go by the whole first name) graduated from the University of Pacific with the hopes of a career in the business of sports. But he fell in love with wine while working for a local family restaurant for almost 10 years. He then spent the first 9 years in the industry working on the distributor side in the local market of the South Bay in California. Working for the California distributor, Wine Warehouse, Michaelangelo brings immeasurable experience to Clos LaChance Vineyards. Michaelangelo will now be responsible for promoting and selling Clos LaChance wines in all channels of the California market.
Jennifer Hildebrand
SENIOR Sales & Marketing Manager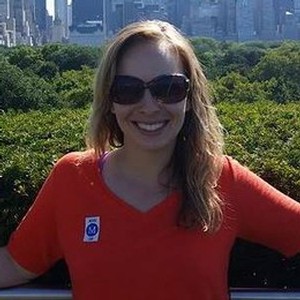 Jennifer Hildebrand is Clos LaChance's Senior Sales and Marketing Manager. She joined the winery in June of 2010. She graduated Magna Cum Laude from San Jose State University with a Bachelor's Degree in Advertising and a minor in Graphic Design. She enjoys navigating the ever-evolving wine industry and the constant culmination of old world wine techniques with the new age technology. In her spare time, Jennifer enjoys spending time with her family, exploring the outdoors and of course, savoring a glass of Clos LaChance wine.
MATT PARTRIDGE
vINEYARD mANAGER
Matt grew up in Southern California and moved to San Luis Obispo for college where he graduated with a degree in Wine with concentration in Viticulture. His senior project involved planting a vineyard at his grandparent's house which started his passion for home vineyard management. After graduating, Matt started at Clos LaChance Wines and managed the home vineyard division for 6 years. In 2015, Matt branched off and started his own vineyard management company, Estate Vineyard Management (or EVM) until 2018 when Matt sold his company to Clos LaChance. We are thrilled to have Matt back as part of our team. Matt's love for wine started after visiting his relatives in Carrara Italy, where every family owns their own small vineyard and enjoys making wine year after year. He currently lives in Santa Cruz with his wife Gaby and son Gabriel.