Our Mulberry Grove offers an attractive and unique place for special events and celebrations. Surrounded by beautifully landscaped grounds, rolling hills and lush vineyards, we can help you create a memorable occasion for you and your guests.
Seats: 30-60 People
Rental Times: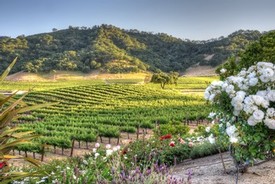 Rental Fees:
Vintner Club - Free

Collector Club - $200
Platinum Club - $400
General Public - $800
Contact Kristin Murphy for additional information incuding catering options, wine available, restrictions, and available dates. Reservations open 6 weeks in advance.
Kristin@clos.com * 408.686.1050 ext. 106