KRTY Events
Clos LaChance & 95.3 KRTY have partnered together again in 2018 to bring a series of special country music events and artists to the winery. It's a unique opportunity for both KRTY radio listeners and Clos wine club members to come together & enjoy a beautiful evening at the winery under the stars.
Want to take advantage of these events and other incredible wine club member benefits? Visit our member page and join today!
Listen to what one of our favortie artists, D. Vincent Williams, had to say about 95.3 KRTY and Clos LaChance Song & Wine Series!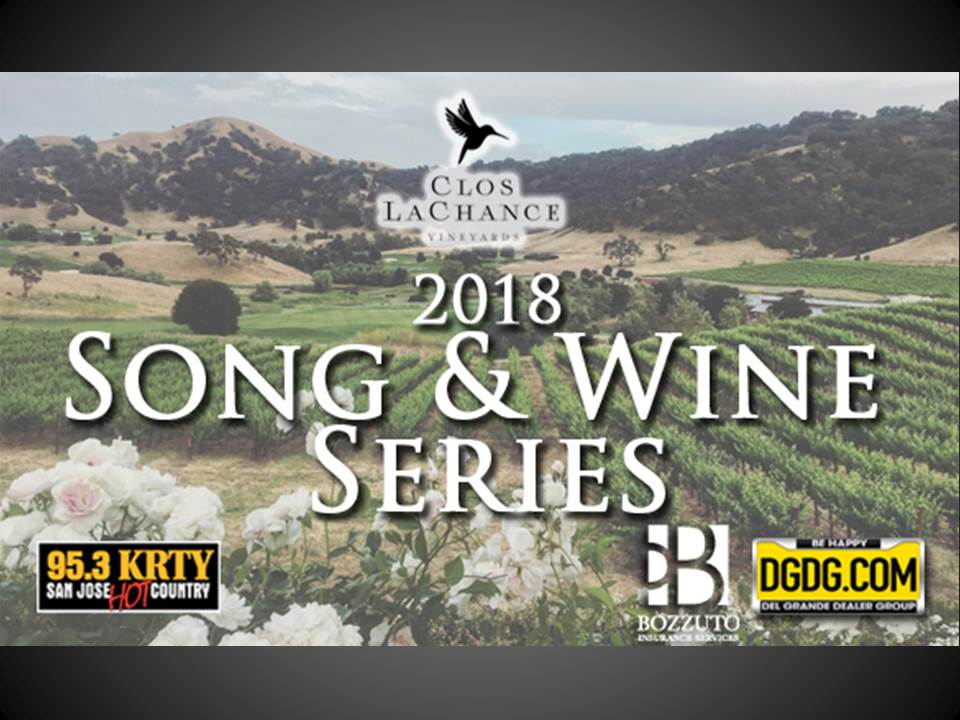 KRTY and Clos LaChance are excited to announce the 2018 Song & Wine Series. Listen to your favorite Country songs performed by the songwriter's themselves held at the beautiful Clos LaChance Winery.
For a limited time only, Clos LaChance is offering our wine club members the opportunity to purchase their season tickets now.
Wine Club Members can purchase their tickets by visiting our Event Tickets Page and logging into your account. You must be logged in to gain access to purchase the Season Pass tickets.