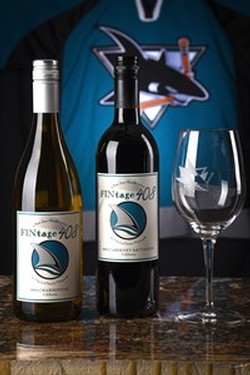 With collaboration between Clos LaChance Vineyards and San Jose Sharks® , FINtage 408 blends great fruit, local flavor and Team Teal with perfect FINesse. FINtage 408 was crafted to be enjoyed with friends while watching a Sharks game or celebrating a victory over a beautiful meal. So, whether you sport a lifestyle beard or a teal sweater, FINtage 408 should be part of your game plan. Clos LaChance Vineyards is a proud partner of the San Jose Sharks®.
Make FINtage 408 a part of tonight's game plan!
Click here to discover where to buy FINtage 408 near you!